professional team
Our make-up tattoo specialists are constantly training and developing themselves, and pay special attention to choosing the technique, color and shape that best suits your face.
At Wings Beauty Salon, we create tattoos that highlight the beauty of their wearers, perfectly matching their unique features. Our goal is an end result that you can proudly wear day-to-day.
Introduction
"I'm Diana Papp, I work as a makeup tattooist at Wings Beauty Salon.
I have always been very attracted to beauty and beauty services. That's why I chose the profession of beautician. I first opened up to the world of eyelash extensions and makeup, and then I was captivated by the art of makeup tattooing.
It's a pleasure to see what positive changes I can make with a well-designed makeup tattoo.
In my profession, I can perfectly experience creativity, creation and precision, which is very important to me.
In makeup tattoos, I consider harmony to be important, a personalized end result that suits individuality.
I think without exception, every woman can create a beneficial make-up tattoo that highlights her beauty and charm and contributes to her femininity, self-confidence and last but not least, practicality.
I look forward to seeing you at Wings Beauty Salon! "
Diána Papp
Introduction
I'm Anett Kovács, makeup tattoo artist at Wings Beauty Salon.
I have always watched the beauty industry with great interest, I was completely captivated by its rapid development, which is why I decided that I will be a professional beautician, within that I feel like that be a make-up tattoo artist is really my own.
I completed my first makeup tattoo training in the spring of 2018 and have been constantly improving myself ever since.
I put a lot of emphasis on creating a personalized make-up tattoo that suits everyone's individuality, which is why I like the preliminary consultation protocol of the Wings Beauty Salon, where I can talk to my guests about their style, needs and expectations about their new tattoos.
It fills me with joy when I see smiles, satisfaction on the faces of my guests.
I think in this rushing world, we can make our daily lives easier with a "permanent makeup".
I look forward to seeing you at Wings Beauty Salon! "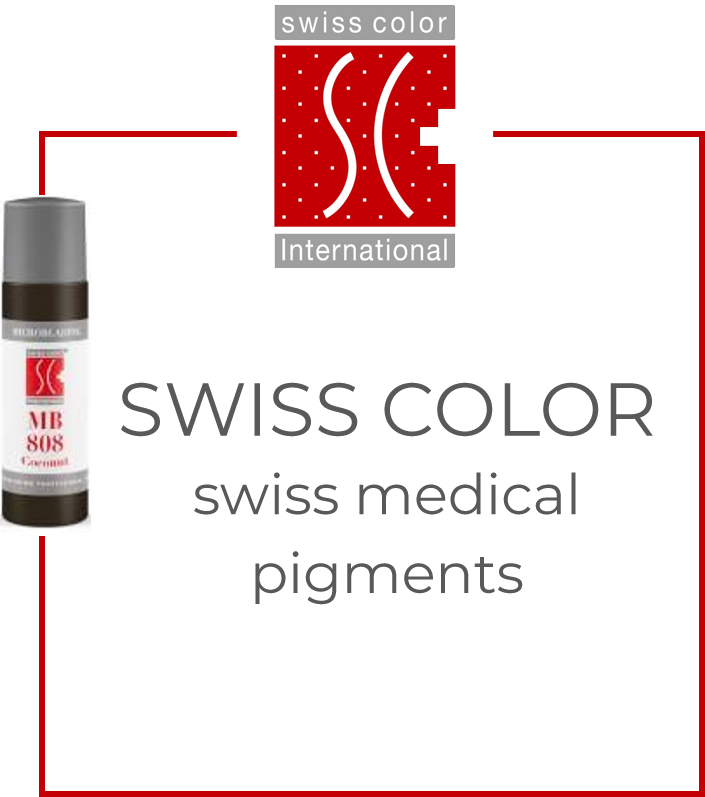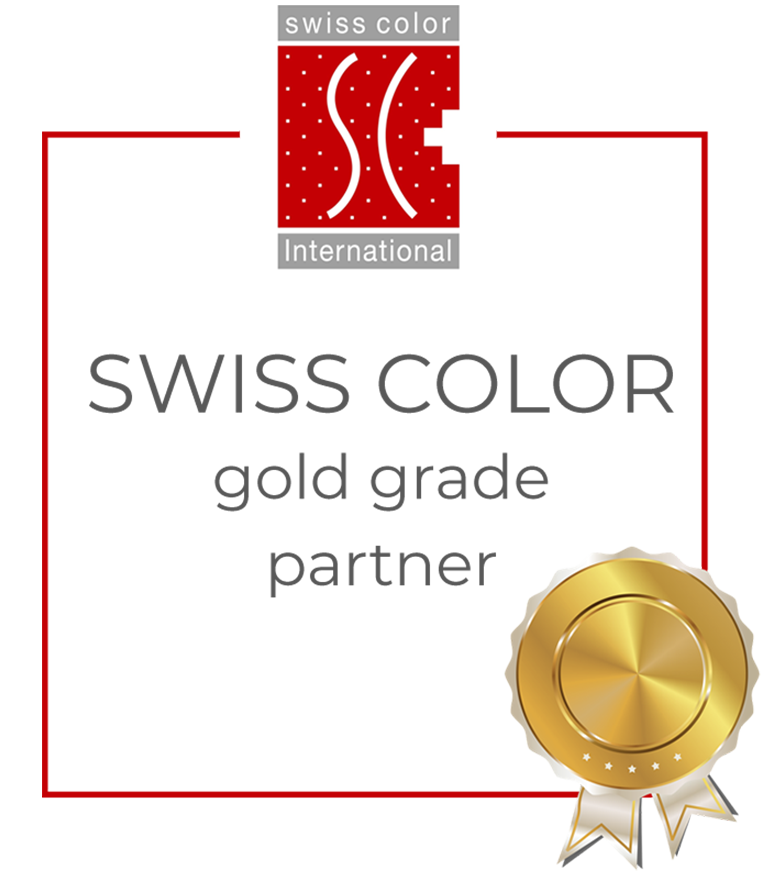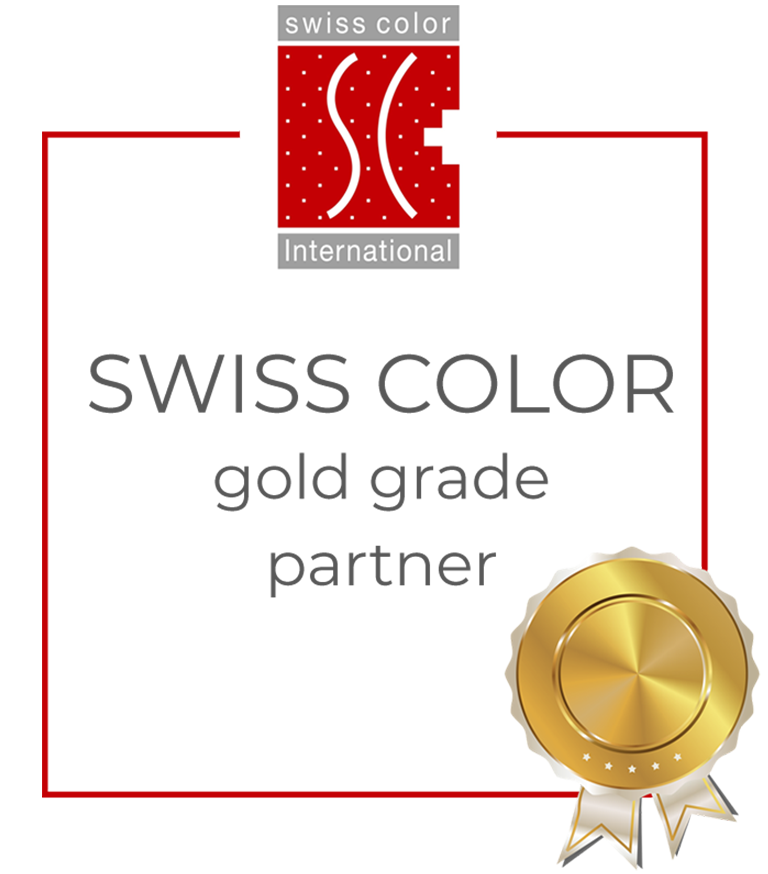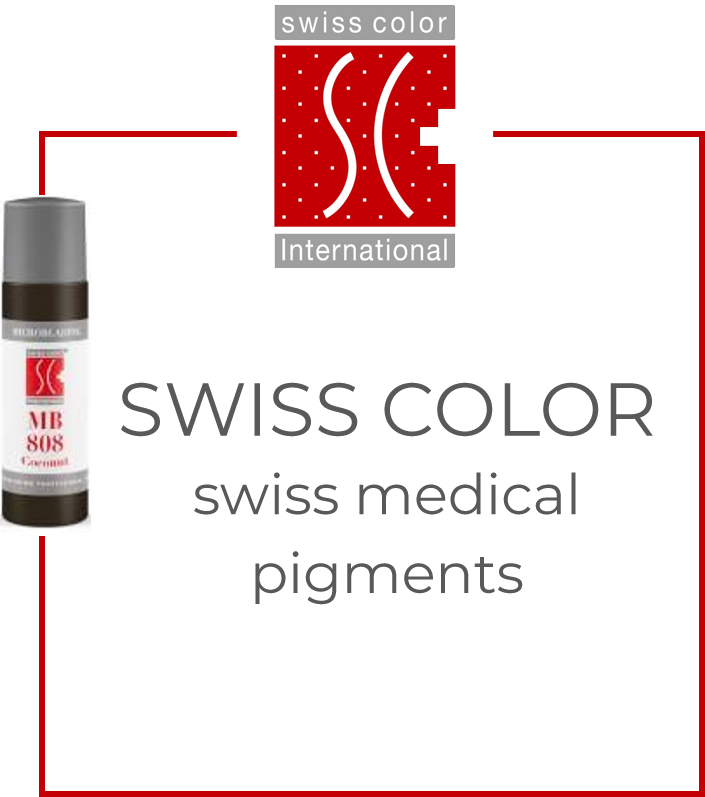 MUCH MORE THAN ONE TATTOO
30 minutes of individual makeup advice
All makeup tattoos in our salon are preceded by a 30-minute consultation and makeup consultation. Our professional make-up artist and make-up tattoo professionals will provide useful make-up tips and advice while showing you how to fit the areas of make-up tattoos, + eyebrows + eyes + lips into your own style and how to make your make-up easier, thus making your everyday life easier. We also take a photo of this result with your own phone, so that you can reconsider the completed plans at home in calm conditions, or even ask for the opinion of your partner or girlfriend.
Special healing cream
A few days after a tattoo is critical for pigment adhesion. So we give you a special Swiss-made SwissColor nursing application that will help your tattoo heal.

TATTOO CARE serum as a gift
The biggest enemy of tattoos is UV. So we give you a Vagheggi Tattoo Care which is specially developed for tattoos as a gift, what you can use during sunbathing, skiing and solariuming to wear your makeup tattoo for as long as possible.

15 000 Ft discount
Once you experience how much a makeup tattoo helps your life, we're sure you'll want to come back to us for another area of tattooing as well. Thus, in case of tattooing another area, we provide you with a 15 000 Ft discount!

50% discount
If your makeup tattoo needs lightening and refreshing over time, we will update your tattoo for 15 months half at the current price.
CLIENT DECLARATION FORM
The process of permanent makeup application starts by filling out a client declaration form.
Through this form our experts get information about our clients' illnesses and the potential risks that may arise, also, the form contains all the information about the permanent makeup that our clients need to know.
CHOOSNG THE FORM AND THE TECHNIQUE - SETOUT
Permanent makeup application always starts with planning. During the planning phase, after our expert has consulted our customers about their ideas, style and makeup routine, they together draw on the outline of the future permanent makeup in front of a mirror. They discuss the possible techniques, then they choose the technique and color that best suit the character of the face. The process of planning has been designed so that our customers can imagine what the finished permanent makeup will be like as best as possible. In all cases, we encourage our guests to bring along any picture they might find on the Internet of a permanent makeup style that they like and show it to our colleagues. If they usually wear makeup, they should arrive with their makeup on. It helps our expert understand our guests' style.
COLOUR SELECTION
Of course, we also place great emphasis on color selection. We show our guests colors and shades that match their style, makeup preferences, hair and eyes, and with our colleague they choose the one that best suits them. 
ANESTHESIA
After planning, the area is anesthetized with a cream containing lidocaine and tetracacine to minimize discomfort during permanent makeup application.
PLANNING GUARANTEE
We guarantee that your permanent makeup will be executed in accordance with the preliminary outline.
QUALITY GUARANTEE
Our Swiss pigments and equipment meet the highest professional standards.

PIGMENT GUARANTEE
We guarantee that our pigments do not contain any harmful substances.

ANESTHESIA
We guarantee that during anesthesia, we do our best to minimize the discomfort of the procedure.
GUARANTEE OF NATURALNESS
We only do natural, high quality and elegant permanent makeup.

GUARANTEE OF HIGH STANDARDS
We guarantee that you will enter a clean and elegant environment and that you will always leave satisfied.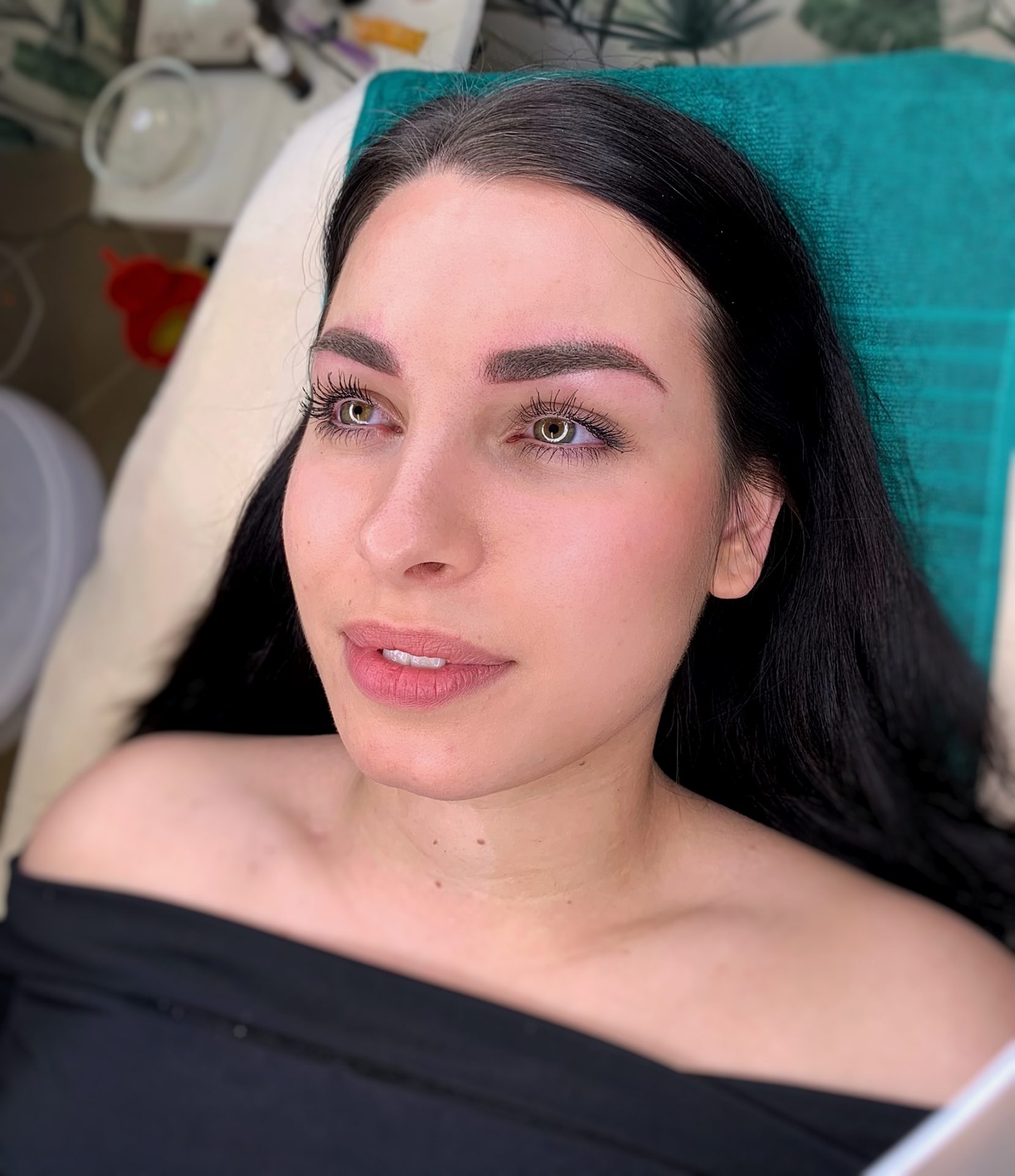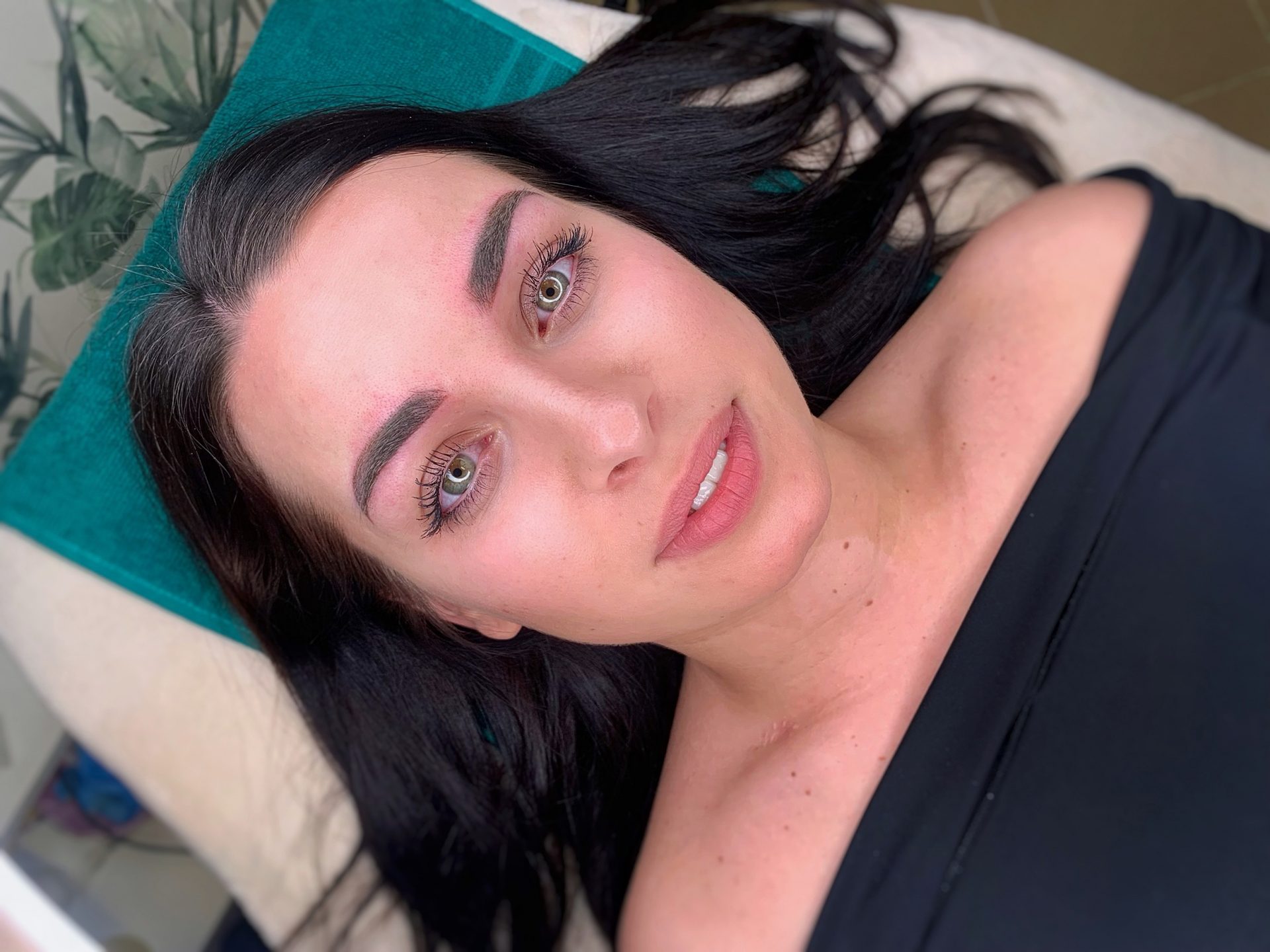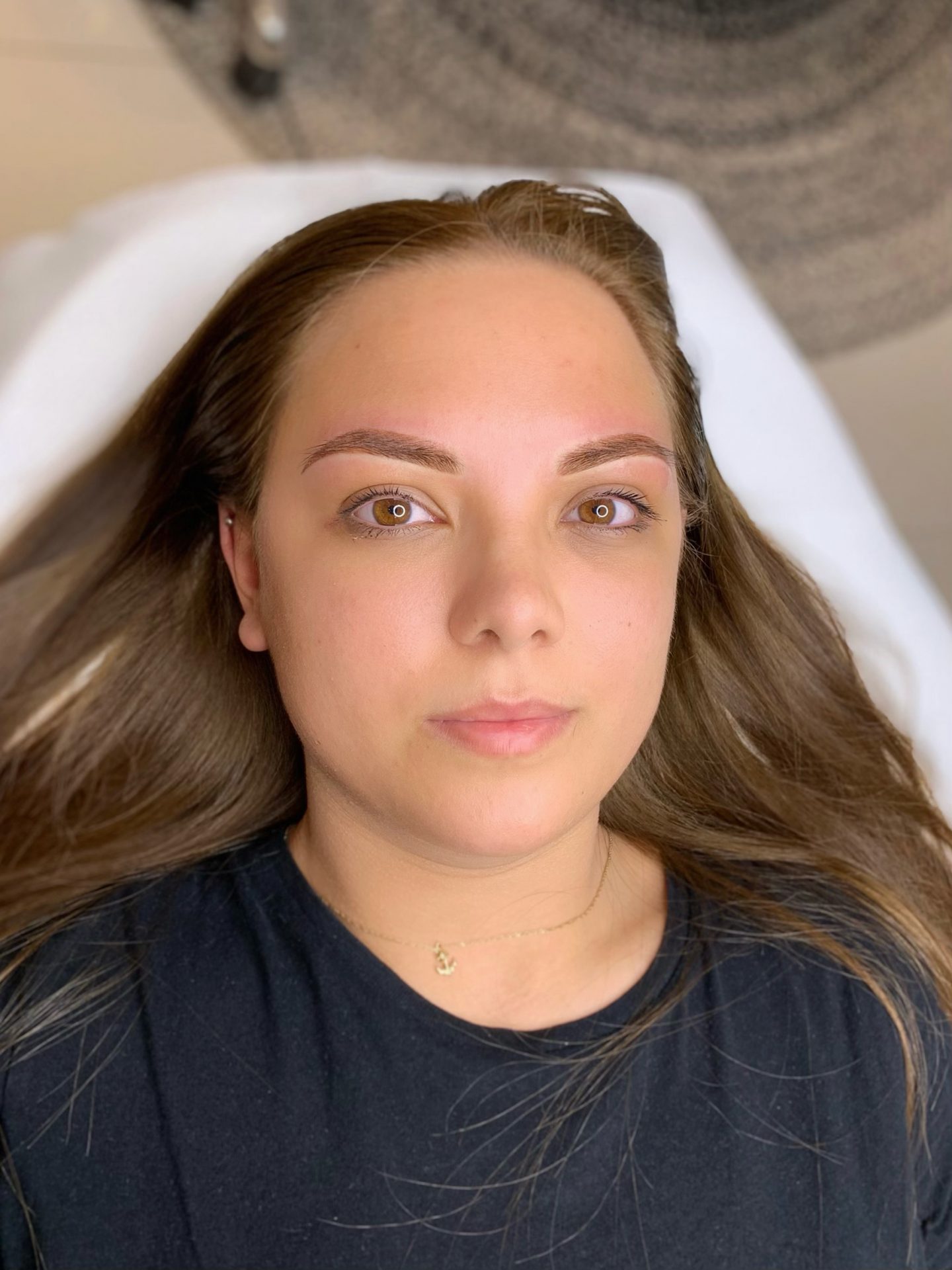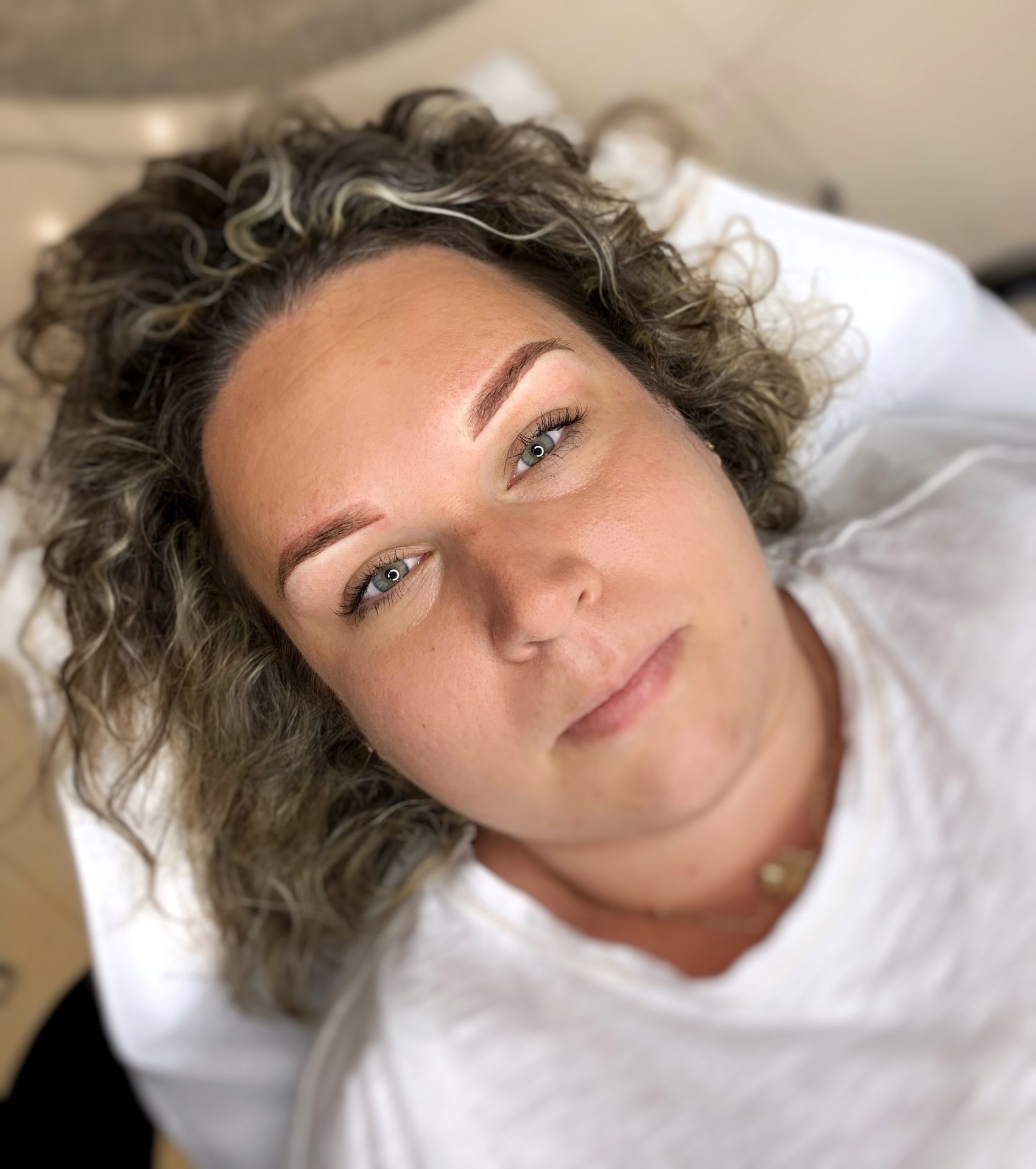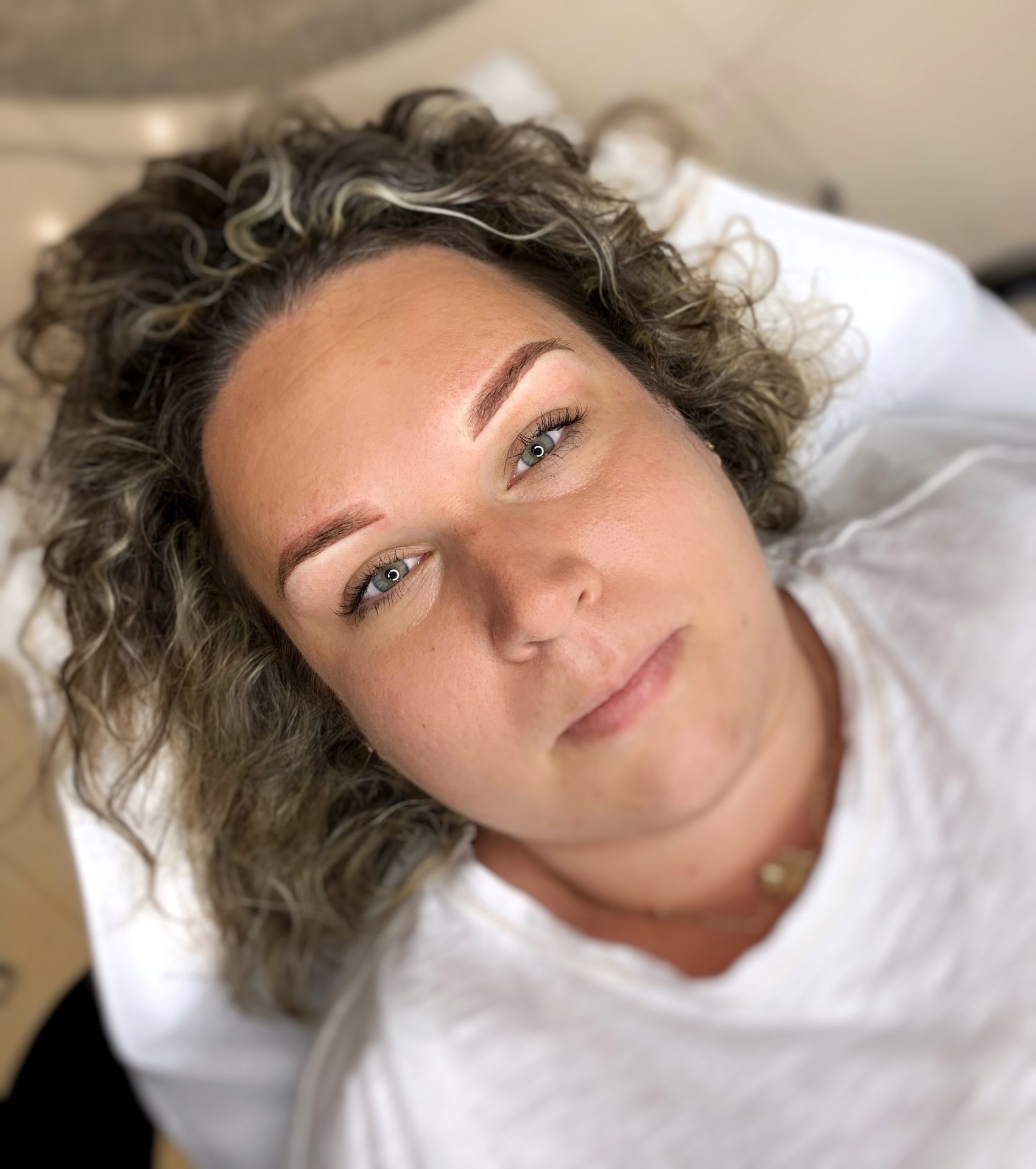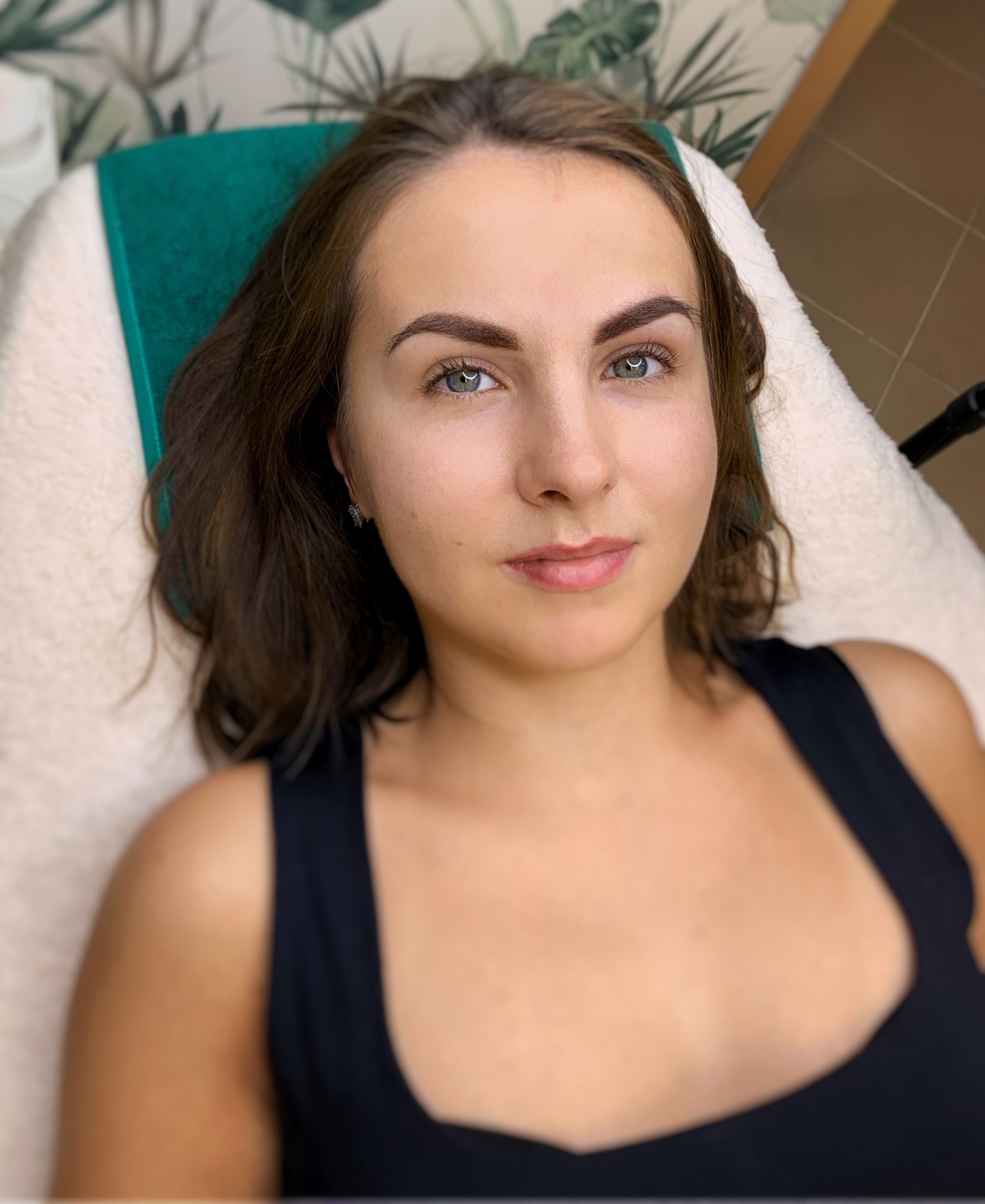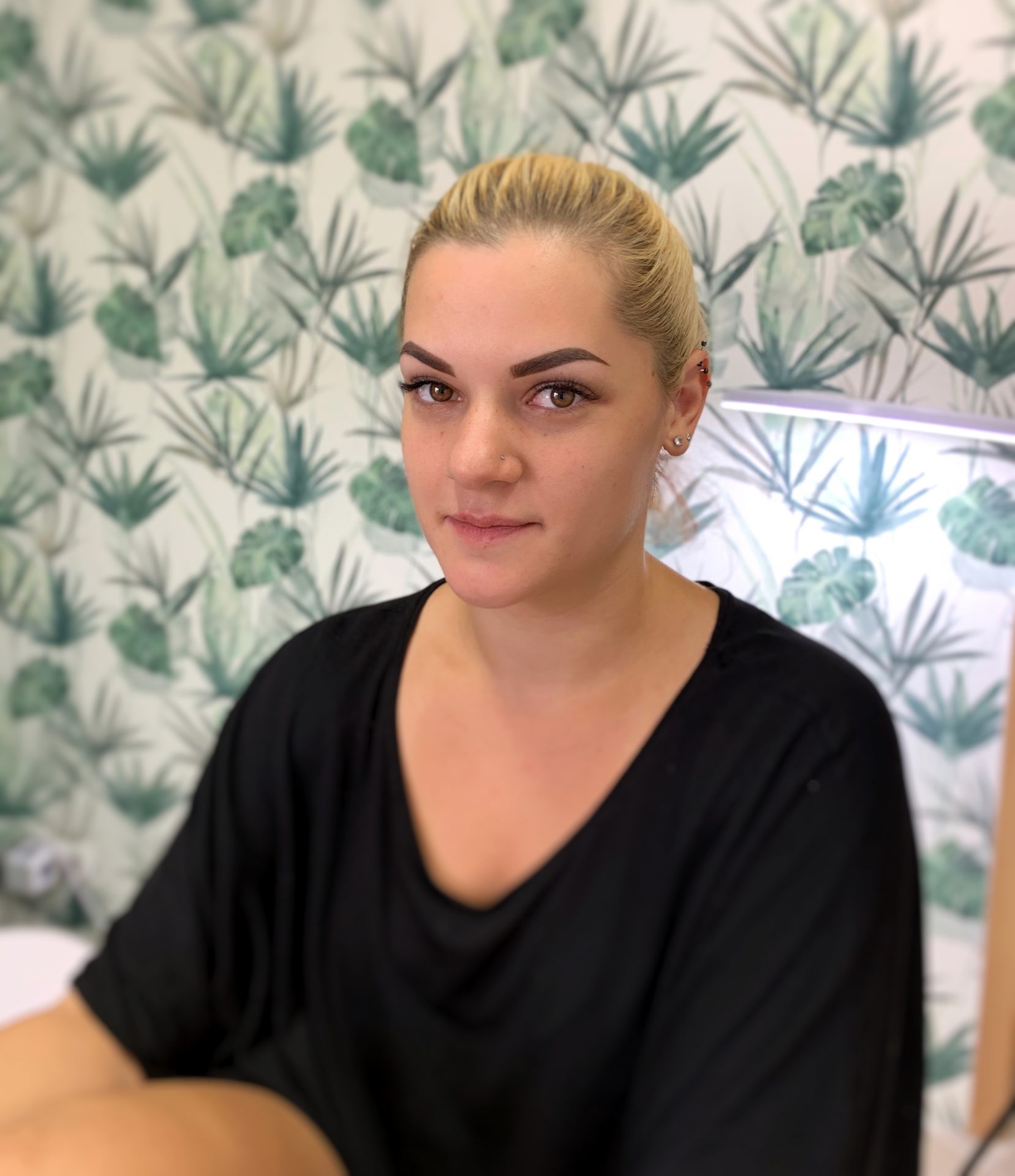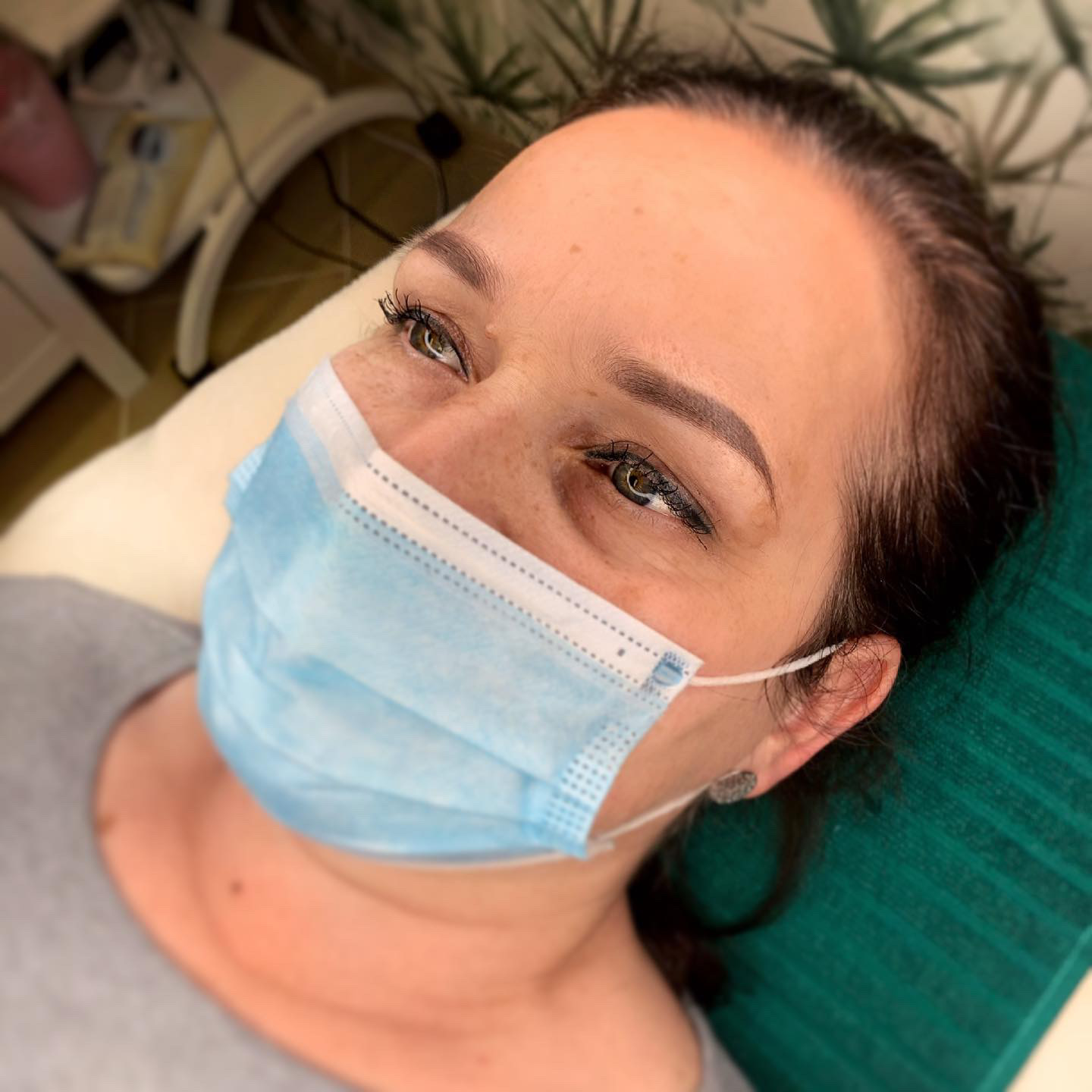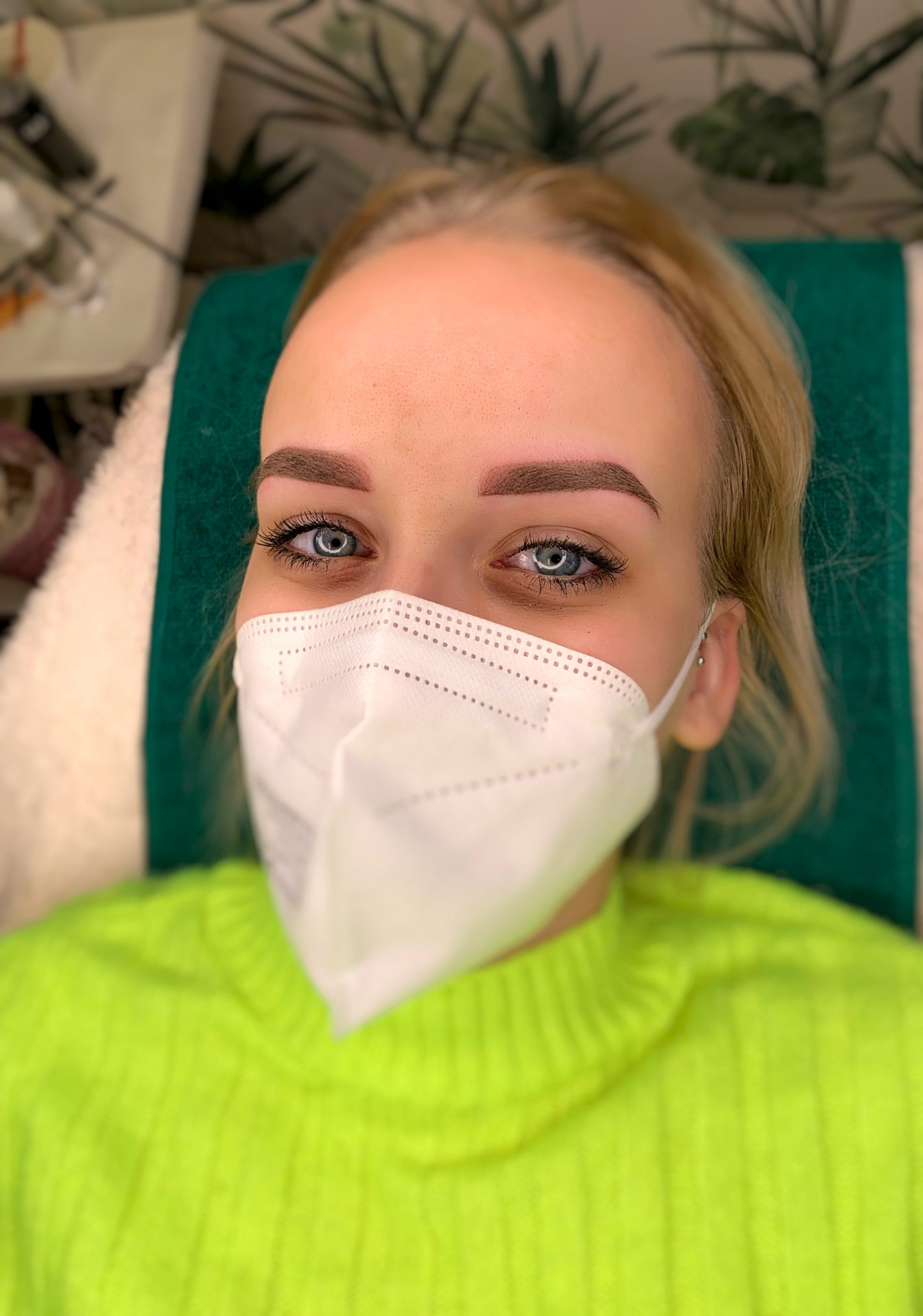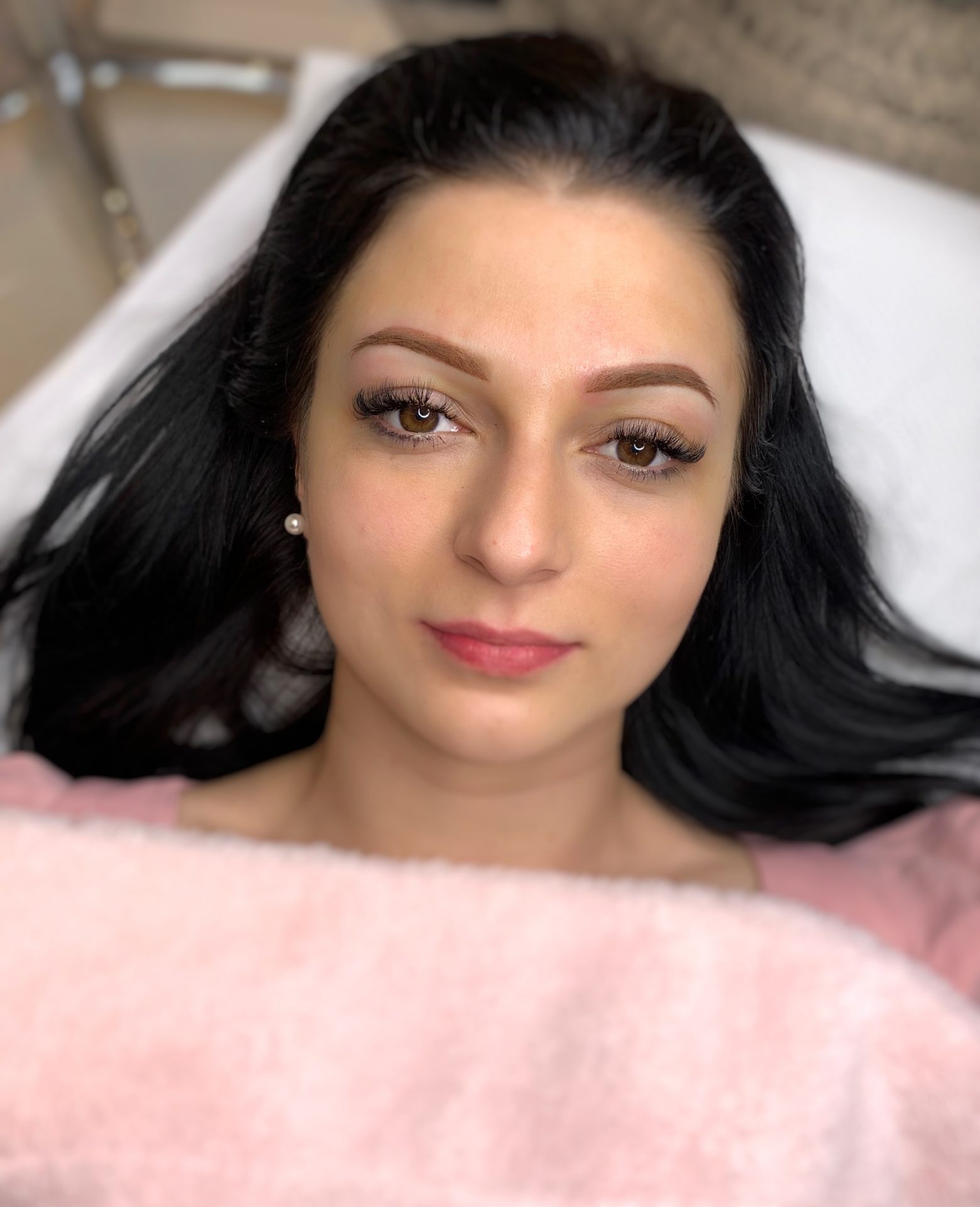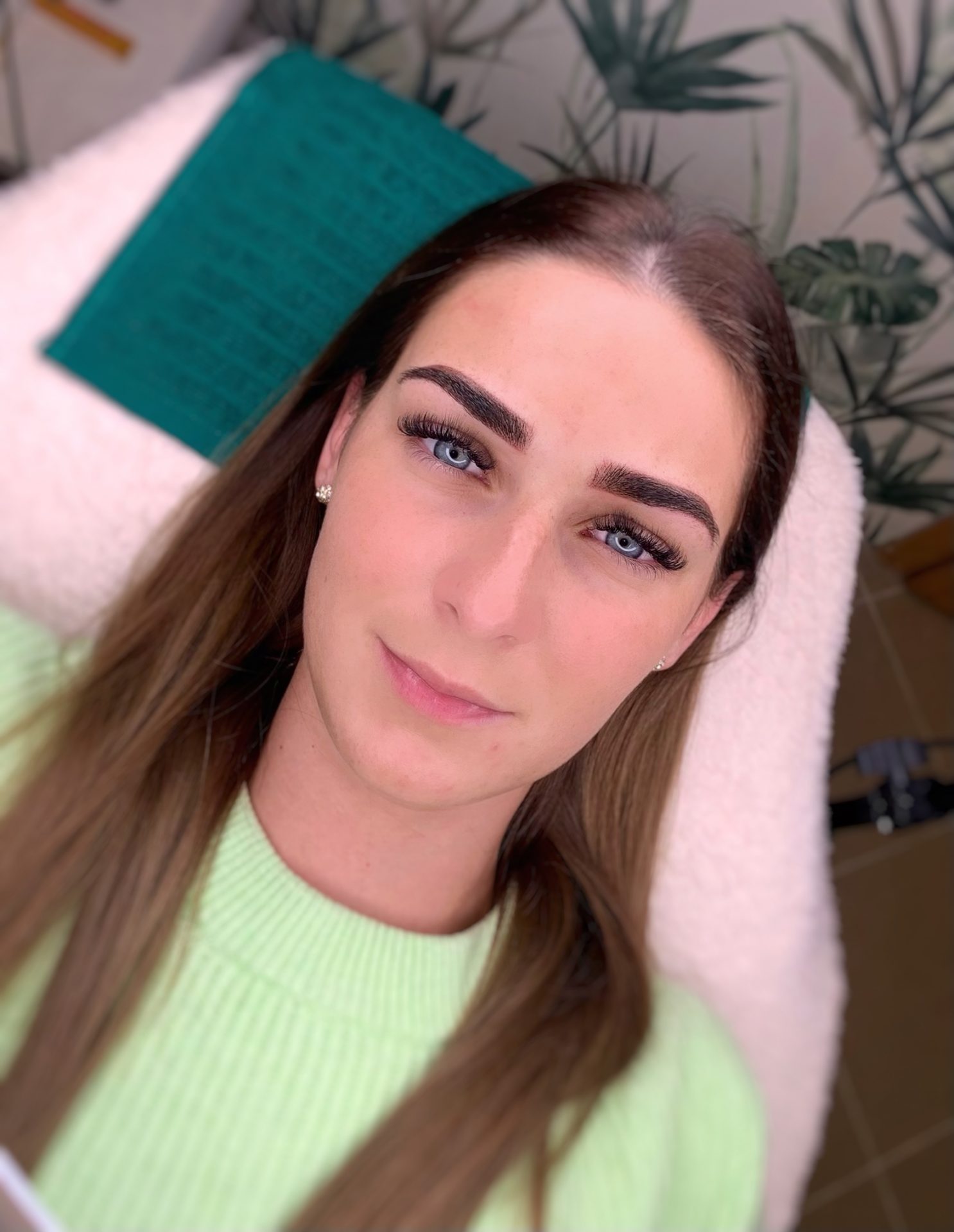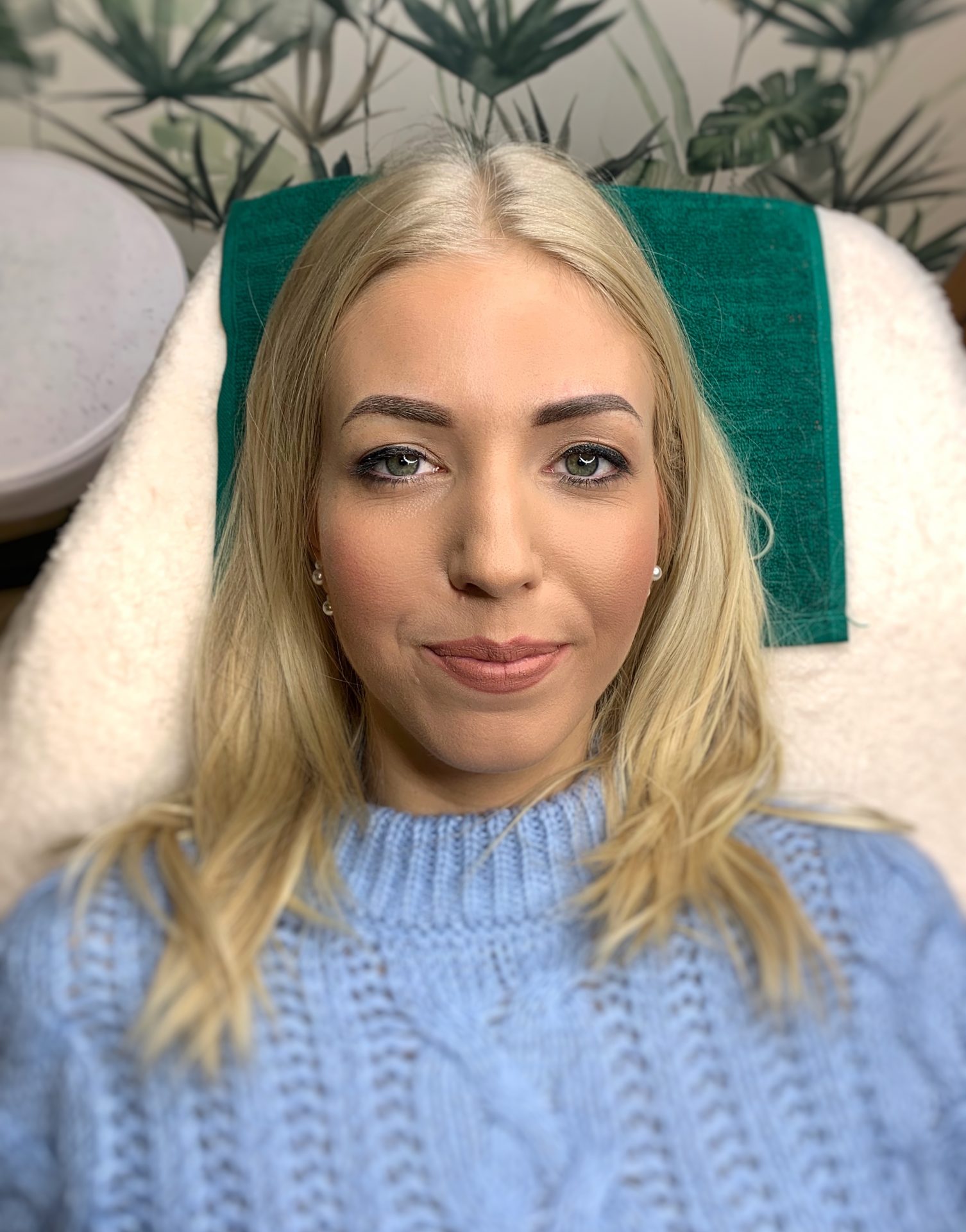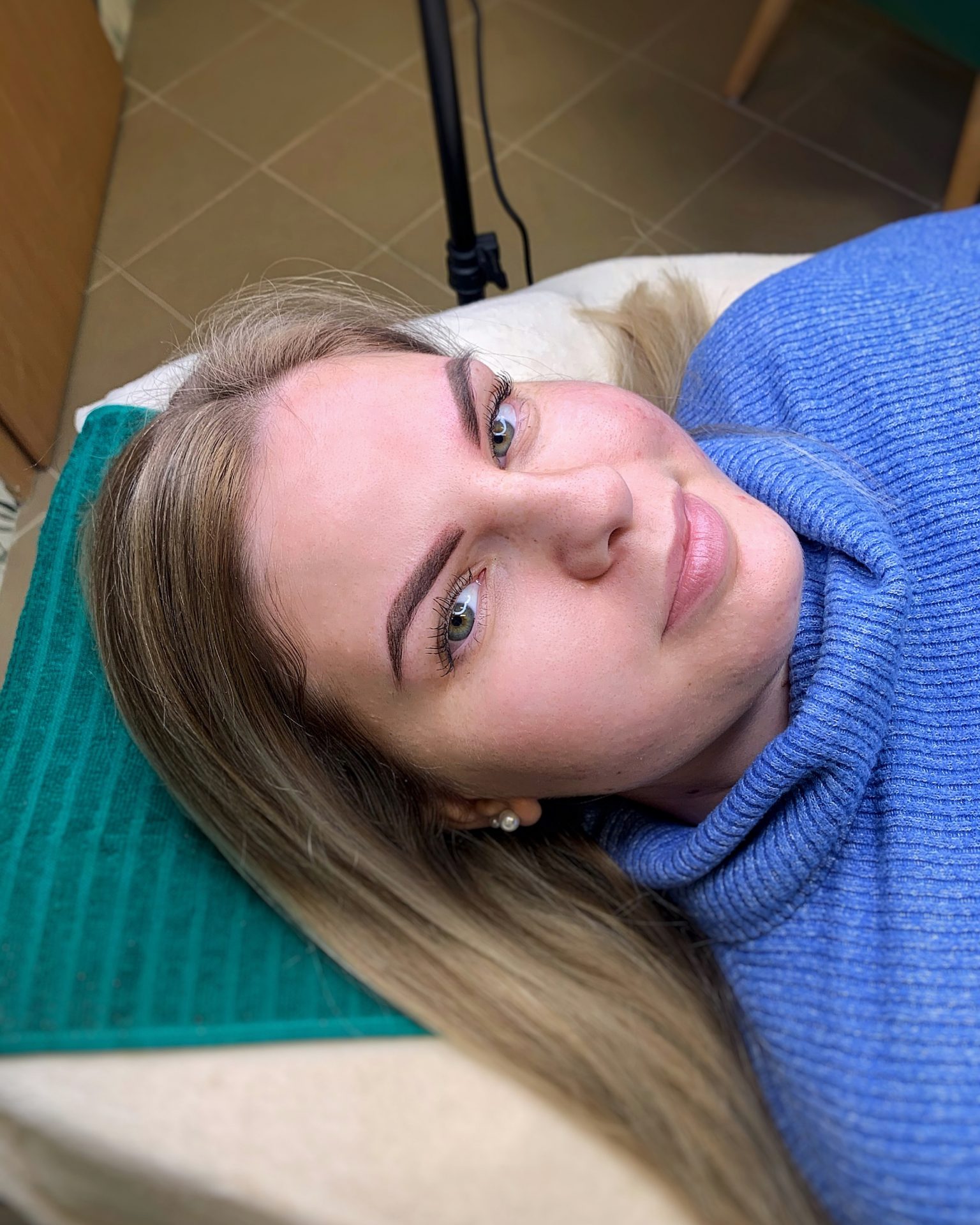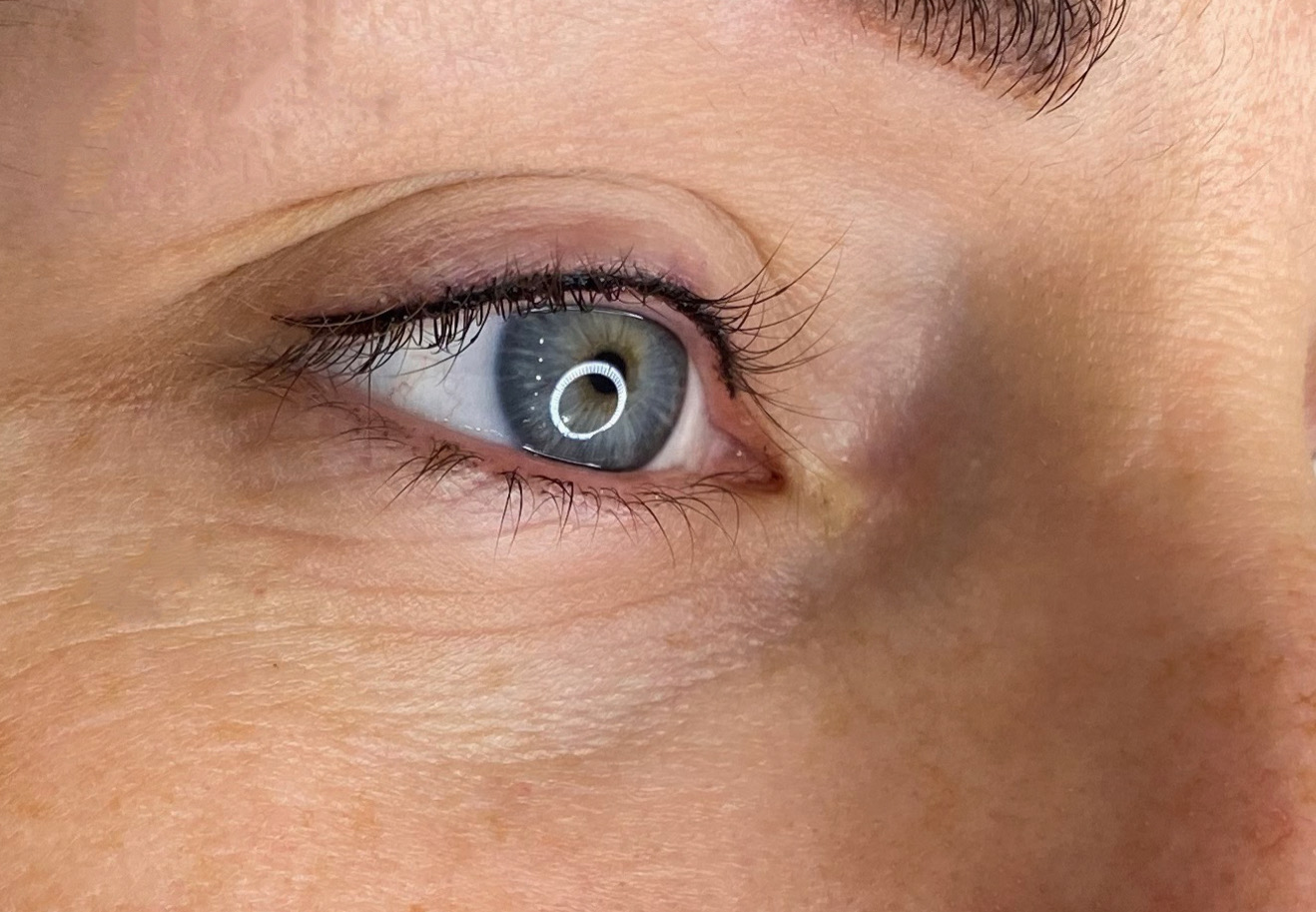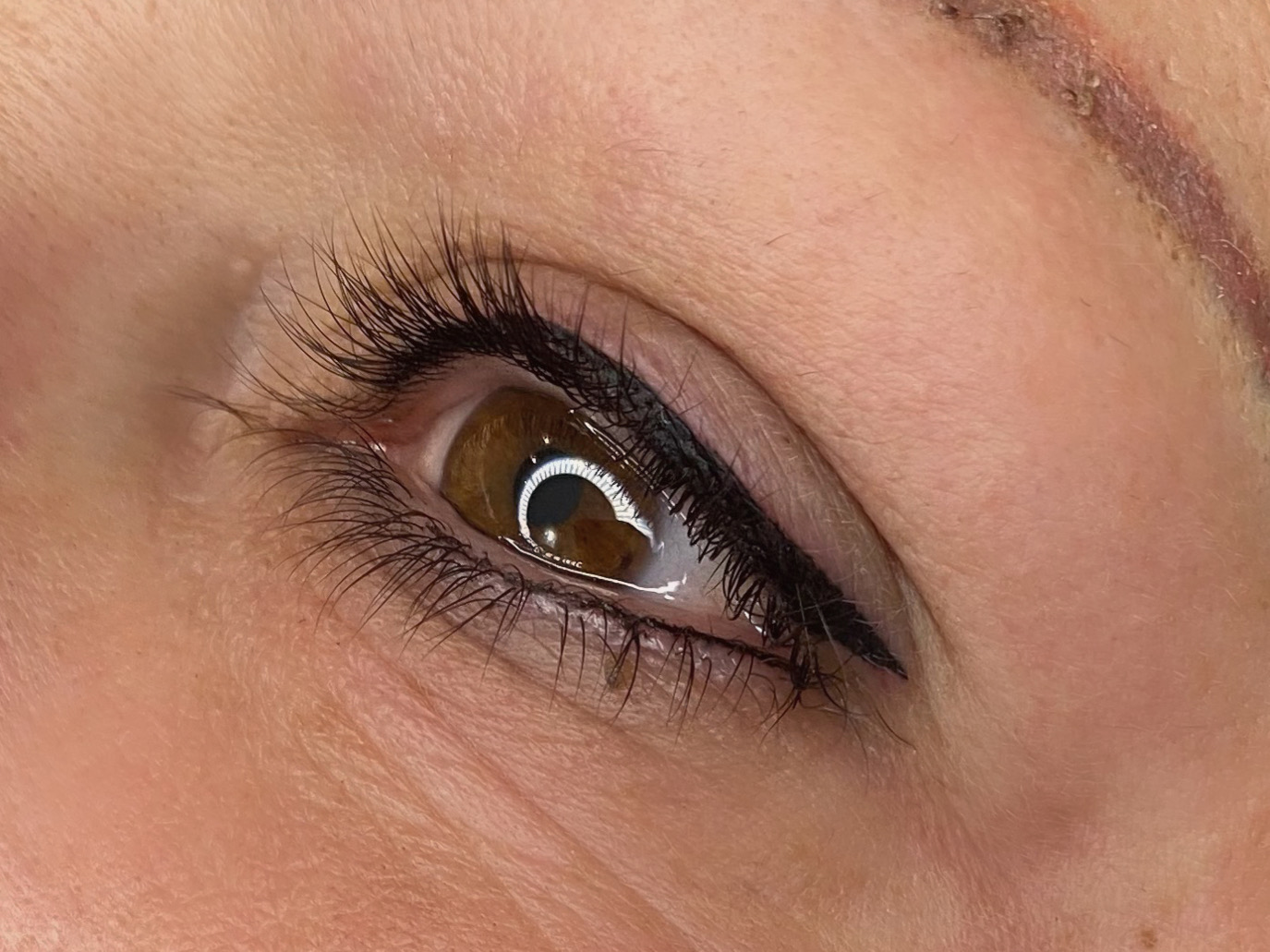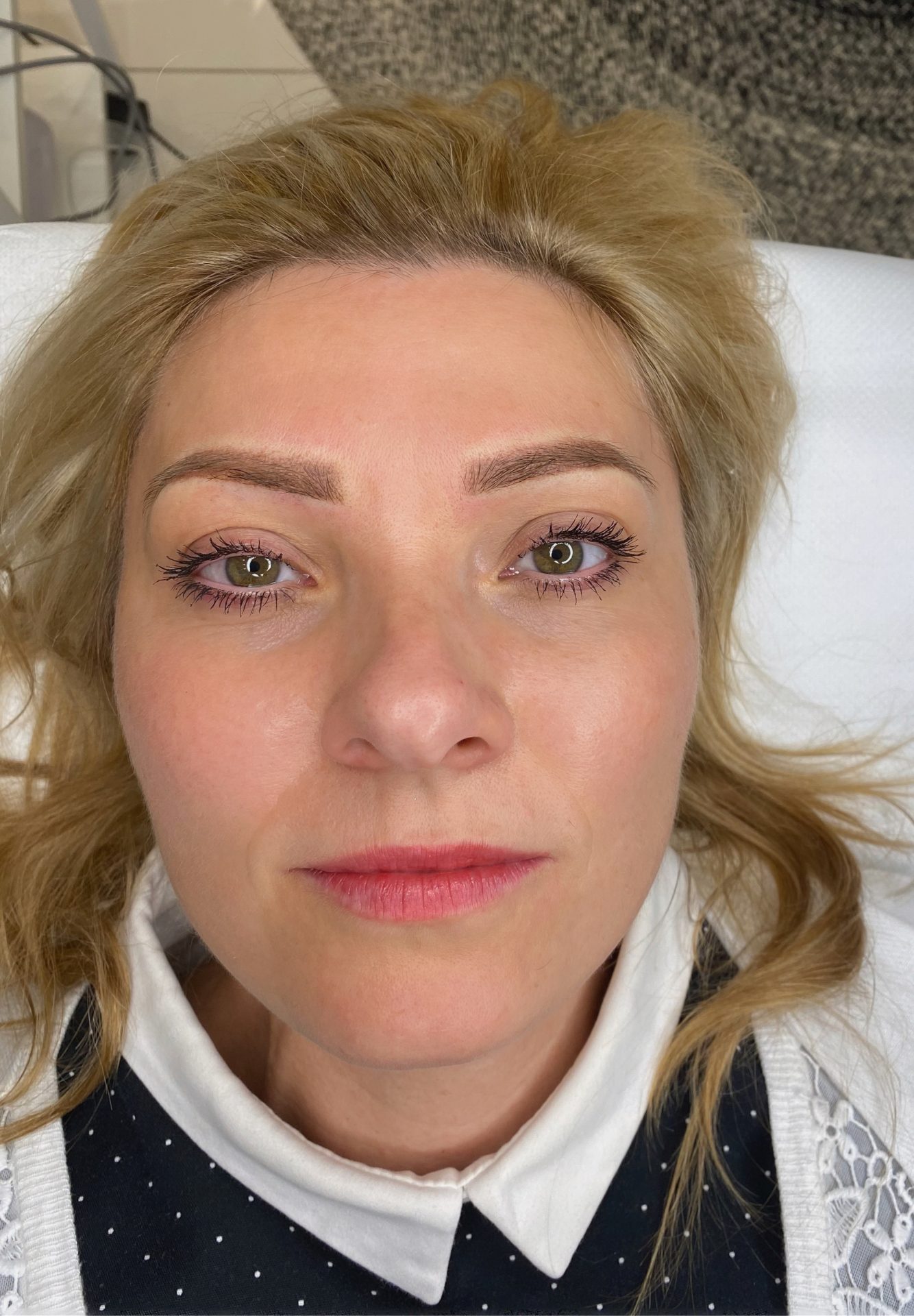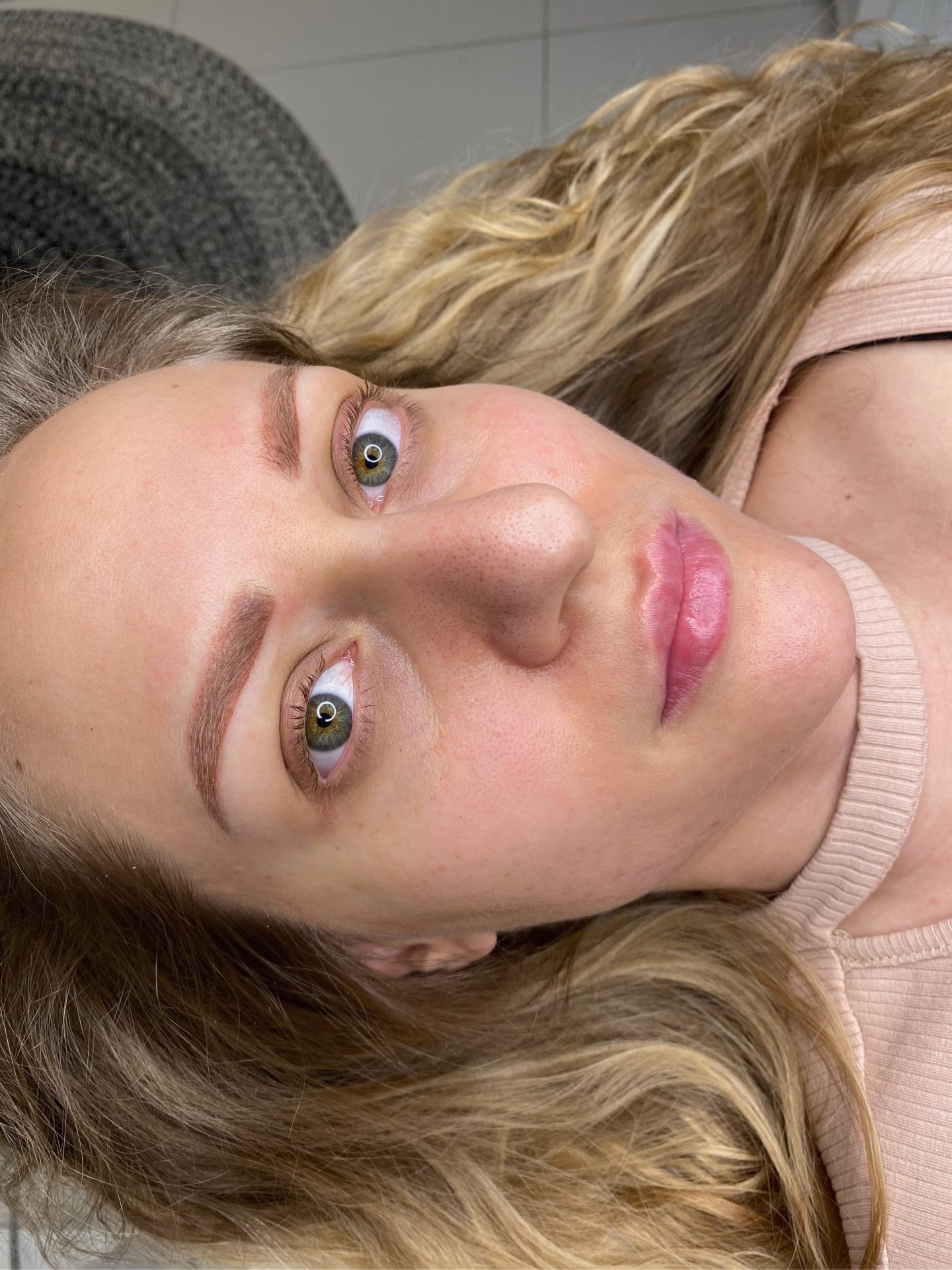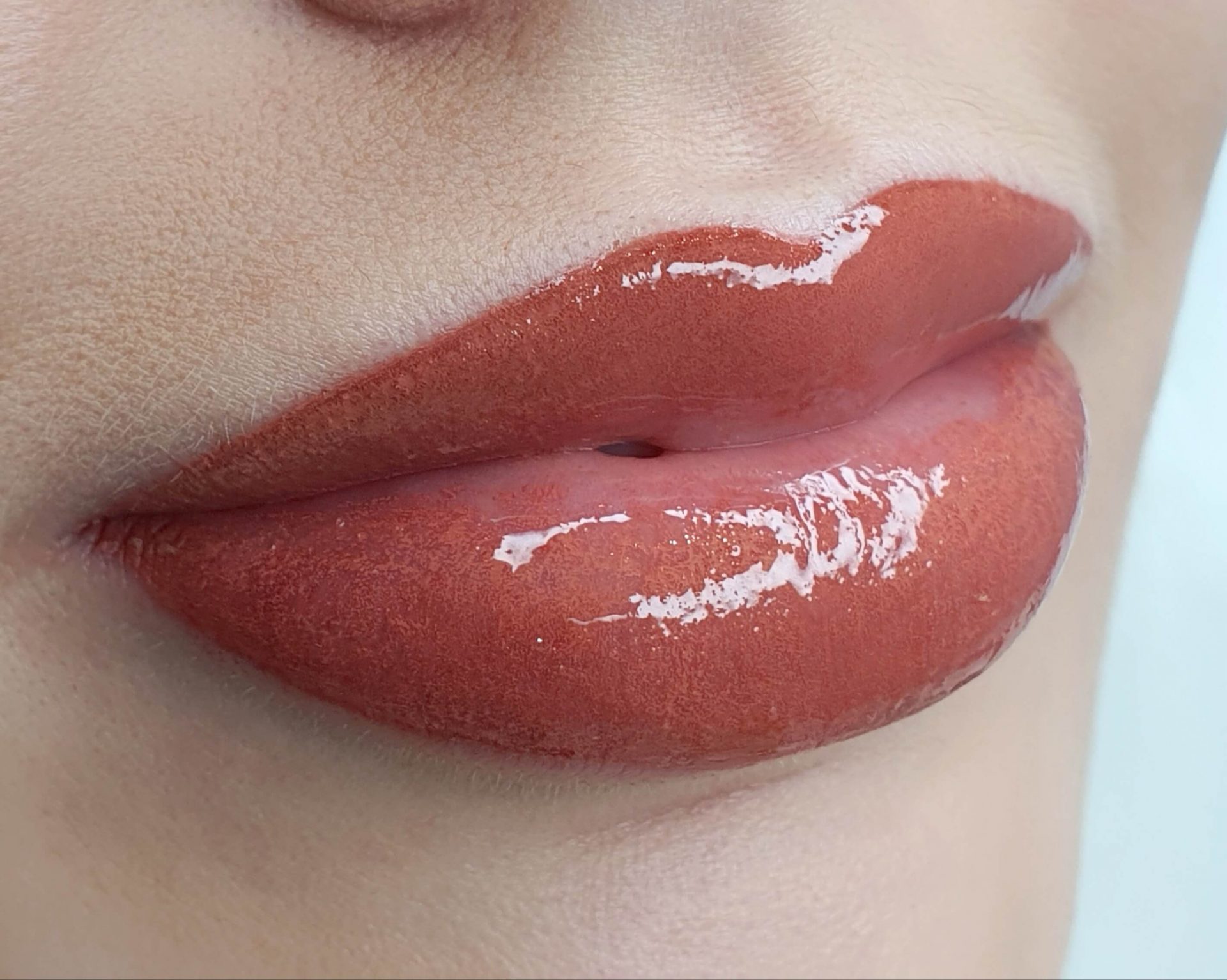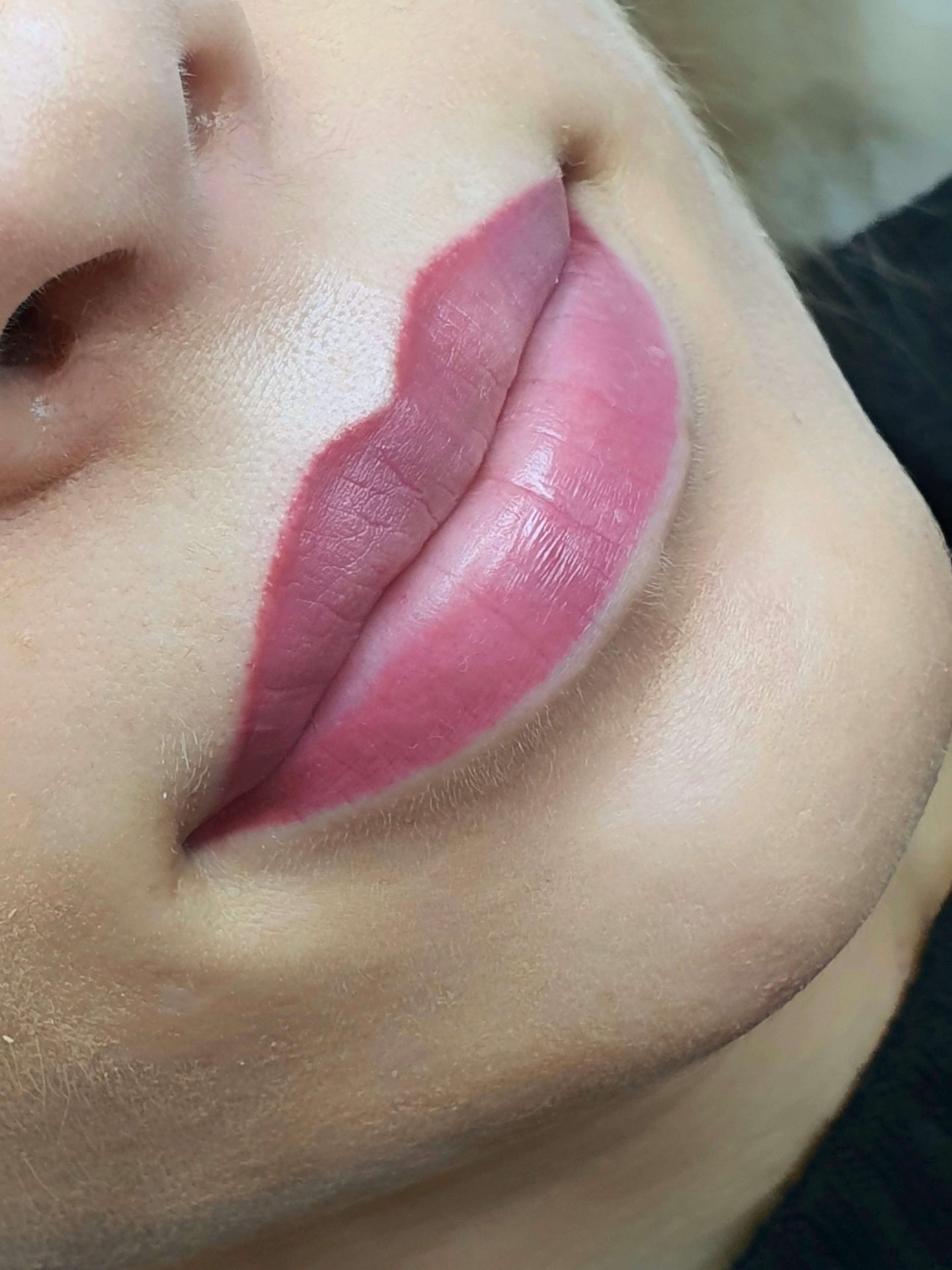 * FLAT FEE:
We would like to draw the attention of our dear guests if they show up on time, but the tattoo fails for a reason outside our salon, for example, we charge a "change their mind" flat fee.
Flat fee: HUF 10,000 per area
SCHEDULE AN APPOINTMENT WITH US, OR ASK US FOR FURTHER INFORMATION
DO YOU HAVE ANY QUESTION?
For more information feel free to contact us!